Revolutionary Learning Technology Solution
What is DaDesktop?
DaDesktop ("DD") is a cloud desktop environment designed for instructors and students who wish to carry out interactive, hands-on training from distant physical locations. It aims to mimic and even improve on the experience of live, instructor-led classroom training, especially IT training in corporate, government and educational settings. By providing each student their own machine (i.e. cloud desktop) to carry out exercises and by enabling the instructor to actively monitor, guide and even control each students cloud desktop, DaDesktop fosters a highly interactive, coaching-oriented style of teaching and learning never before possible outside of a physical classroom.
The DaDesktop Training Room
NobleProg's revolutionary DaDesktop Technology brings you a highly interactive cloud based Training Room.
It has been built by NobleProg - a leading training organisation in advanced technology. NobleProg has developed and deployed the cloud Training Room to high acclaim for over two years and now your organisation has the opportunity to use the DaDesktop Training Room for your own training, workshops or any event requiring a high level of participant interaction.
These are some recent comments about the DaDesktop Training Room from NobleProg clients and trainers:
NobleProg clients -
"Worked really well having the remote sessions and the trainer being able to see all our screens" - Egress Software Technologies
"I particularly liked that the trainer could interactively help us with the examples if we got stuck" - CNR International
"Very great training, especially in these difficult times of working from home" - Egress Software Technologies
NobleProg Trainers -
"The DaDesktop platform is very good. The ability to see the participants' working live is a huge help."
"It is heartening to see organisations continuing to invest in high quality technology skills for their teams... The quality is substantially enhanced with the use of NobleProg's excellent virtual training platform."
Features
The 'Trainer' (or Workshop Lead) will create the desktop (in seconds) with all materials, labs, data, exercises required for the event. That desktop can then be cloned (again, in seconds) for all participants;
Every participant has their own cloud desktop;
The Trainer can upload slide material which the delegates can control independently;
The Trainer has full visual and total control of the participants' cloud desktops;
The Trainer can create a Breakout Room where participants are not only separated by video and audio but they will then will see the other participants' cloud machines and be able to interact on each other's desktops;
Integrated audio/video or choose an alternative AV tool;
Private / public chat tool between the delegates and trainer;
Record feature;
Cloud desktops which have been prepared for an event can be saved and then used again (or amended) as required or new desktops can be created;
Cloud desktops can be left open so that delegates can continue to review training material after the event;
For a full list of all the DaDesktop Features please see here.
Benefits
Some learning works best in the presence of a live instructor, guiding students through interactive lessons and exercises while engaging in lively discussion and Q&A. Examples of topics that are difficult to learn in the absence of a live instructor include: new technologies that change faster than the learning materials available online; custom courses adapted to the needs of a particular audience; hand-picked sections of a learning curriculum that address a narrow area of focus.
DaDesktop removes the barriers to live, instructor-led classroom training by allowing teaching and learning to happen remotely. The benefits of live class interaction, minus the cost and inconvenience of travel, training room reservations, event coordination, etc., are now a reality with DaDesktop!
No delay to the start of the course / event. Everyone has everything they need from the outset, there is consistency across the participant group;
Desktops are created and cloned in seconds;
The resource is scalable;
Joining the cloud Training Room is straightforward. No downloads, no installations. Just paste the URL into a web browser and connect to the Training Room;
Remote delivery providing classroom level interaction:

The technology creates a vibrant, collaborative and highly interactive classroom wherever the participants are based;
Participants experience effective remote learning with this revolutionary technology;
Remote, live instructor led courses are not passive, distant, isolating or lonely when you join a DaDesktop Training Room. This is dynamic learning;
There is no cost (either financial or environmental) or inconvenience of travel. Training events can be conducted and received from home.
Covid-19 Pandemic
At NobleProg we have seen a significant surge in search traffic focusing on "remote learning", '"live remote course", "instructor led live remote course". Forced by the current circumstances it is clear to us there is no shortage of ambition to continue to critically analyse and implement a learning needs plan (NobleProg's own website analytics suggest, if anything, companies are clearly looking for the opportunity to train and identify what skills will be most in demand when the world exits the current stasis). What is equally clear is the desire to explore what remote training really looks like and researching the most effective modality for remote delivery.
Watch our demonstrations of a live course delivered via the DaDesktop Training Room:
The Training Room
The Breakout Room
Use Cases
Training Companies
We know the greatest driver to training effectiveness is catering for learner preferences. Learners are seeking out the most effective modality for remote delivery. The DaDesktop Training Room will give you the technology to create highly interactive and therefore effective training courses;
Don't rely simply on conferencing tools with screen share. Your team / clients will demand more. For technical exercises or group workshops you need a learning technology solution that facilitates hands-on tutorials where the trainer can model an answer or multiple participants can actively contribute to an exercise;
No trainer travel, no cost of a physical classrom, minimal event coordination.
Industry
Organisations running their own L&D departments and organising their own training;
We are seeing a significant increase in L&D professionals searching for training providers who can help them solve their immediate problems – and those problems centre on the need to deliver on learner preferences in this new wholly remote training world, to achieve training effectiveness;
None of us want to feel isolated in our learning, joining a remote event and only seeing the trainer screen. We want the trainer to monitor our progress and be hands-on with the assistance we might require. We want to see what other participants are doing and we also want to work colloboratively by contributing to exercises, sharing knowledge, experience and ideas just as we would do in a classroom. The DaDesktop Training Room gives your organisation the technology to provide this level of interaction for a remote training / workshop event;
The DaDesktop Training Room can also be used to demonstrate, highly effectively, your own products to your customers.
Government
Government Departments and quasi-Government agencies undertaking their own training and events;
The Private Cloud - On Premise platform is specifically targeted towards organisations requiring a high level of security (see below).
Universities
DaDesktop offers particular benefits to Universities and has been used very successfully;
The functionality has facilitated highly effective IT classes for students undertaking technical labs but it can be used by Universities for any manner of subjects or activities that require student / lecturer or student / student collaboration. The resource is scalable so cohort sizes are not restricted;
It has brought enormous benefit to students who can practice during as well as outside class hours;
Further, it will offer opportunities for effective colloboration at the research level even if work is required to continue remotely.
Hosting
The cloud desktops can be provided via:
Public Cloud (eg AWS)
NobleProg Public Cloud - NobleProg shared server (within a DaDesktop Data Centre)
NobleProg Private Cloud - NobleProg private server (within a DaDesktop Data Centre - for your organisation only)
Private Cloud - On premise server (located on your premises - for your use only).
Features of Private Cloud - On Premise
Confidentiality and full control of data is guaranteed as the physical hardware and software runs on client premises and can be further controlled and secured by the client themselves;
No Internet connectivity is required to use all the features provided;
No reliance on third party infrastructure.
(note: for the Private Cloud options please contact us to discuss hardware needs).
Why has the DaDesktop Training Room been so successful?
The answer primarily lies in its functionality (for more information see www.dadesktop.com) but all of its features can really be summarised as contributing to and creating a highly interactive learning environment. And it's that word "interactive" (or rather, when looking at popular searches "interactive remote course") that lies at the heart of learners' preferences at the current time. The message seems to be, yes we want to continue implementing our learning needs (adjusting them to consider the opportunities of the soon-to-be new normal), yes we recognise the reality of remote delivery but we don't want to feel isolated on a course or put in more positive terms, we want to experience the collective energy and benefit from collaborative learning in the same way we would do within a classroom environment. Those preferences are not a passing phase, they are here to stay.
Social distancing is set to remain for the forseeable future. NobleProg doesn't believe that colloborative working and interactive training needs to wait until it is lifted.
If your organisation wants to offer live, remote training / workshops / events that demand a high level of interactive functionality for collaborative working then get in touch with us and start using the DaDesktop Training Room today.
Contact Us
To arrange your bespoke demonstration of the DaDesktop Training Room contact us now:
Izabela Szlachta on:
Tel: +1 604 757 4886
Email: izabela.szlachta@nobleprog.ca
Prices
The DaDesktop Training Room is provided on a license basis (for terms of use see www.dadesktop.com) payable as a flexible monthly or fixed yearly subscription fee per user.
Your classroom, wherever you want IT ™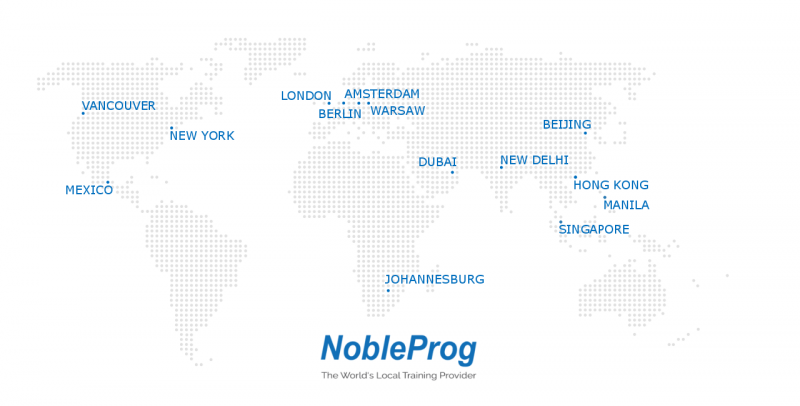 DaDesktop™ is provided by NobleProg® Technologies Limited. NobleProg Technologies is the research and development arm of NobleProg International Limited. We are a team of instructors and engineers, whose goal it is to envision and create disruptive products that revolutionise the teaching and learning experience for people around the world, no matter their location. We build great products to solve IT education's biggest challenges.
Our products are designed for institutions and enterprises ready to make a leap in how they consume remote, live instructor-led IT training.